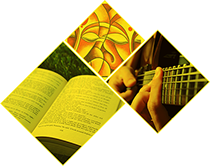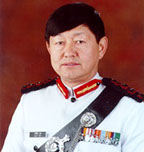 Col. Lalit Rai (Vir Chakra)
Advisory Board Member / Speaker
Col. Lalit Rai, a former officer of The Indian Army who was awarded a "Vir Chakra" for "Bravery of The Highest Order" during Operation Vijay (Kargil War) , by the President of India – K R Narayanan on August 15th, 1999. Col. Rai is presently the President, Human Resources Development and Administration, of a leading Realty & Hospitality Company.
---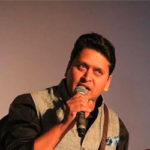 Mr. Pankaj Dubey
Advisory Board Member / Speaker
Pankaj is an Indian Author, screenwriter, Director and Producer from Mumbai.
He was awarded with the Youth Icon Award for Social Entrepreneurship in Gulbarga, Karnataka in 2010 for initiating India's first street film festival for children in slums and villages, the SadakChhaap Film Festival.
Dubey's debut novel is called What A Loser! in English and Loser kahinka! in Hindi. He is directing a feature film, What A Loser!, adapted from his novel.
Pankaj Dubey has been selected amongst three Asian Authors for the prestigious Writer's Residency in Seoul Art Space_Yeonhui, Seoul, South Korea.
---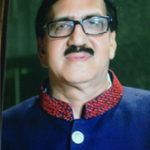 Dr.Amod Sharma
Advisory Board Member / Speaker
Dr.Amod Sharma has been one of the youngest and first board member of Air India within the company.He has been functioning as Director and Member on the Board of Air India, Indian Airlines and Air Indian Express.
Shri Amod Sharma has also been the Cheif Editor of In House Magazine called "VIMANIKA" which is circulated in flight abd various offices.The magazine was awarded the best Hindi magazine published by Government Undertaking by the Hon'able President of India and "VIMANIKA" was also given 1st prize by Ministry of Civil Aviation.He has always been making himself available of social cause and public welfare.
---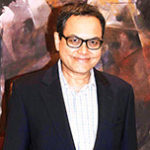 Mr. Ajoykaant Ruia
Advisory Board Member / Speaker
• Member of the Council of Management, as well as in the Managing Committee of the World Trade Centre – Mumbai
• Vice President in Indo-Vietnamese Chamber of Commerce & Industry.
• Member of the Managing Committee of the Property Owners Association,
• Vice President, Maharashtra Tenpin Bowling Association (MTBA)
• Hon. Co-Treasurer of Federation of Accommodation Industry.
• Managing Committee Member of Indian Association of Amusement Parks and Industries (IAAPI).
---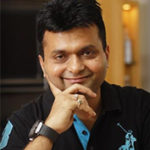 Mr. Aneel Murarka
Advisory Board Member / Speaker
Aneelis the Managing Director of Mirachem Industries. He is a philanthropist with an interest in students' welfare and education. He is very closely associated with NGOs, including ALERT India (which works for Leprosy Control), NASEOH, which works for underprivileged children, and the National Association for the Blind (NAB)

Murarka has written five books. Creating Ripples is the story of his father KaashiMurarka, from his humble beginning to his rise as an industrialist. Remembrance is a biographydedicated to Shri ChiranjilalMurarka, his grandfather. Navashakti is a biography of his mother MeenaMurarka. The fourth one is of his grandmother Badamidevi C. Murarka. Spiritual Awareness is a compilation of writings by Prof. V A Shenai

---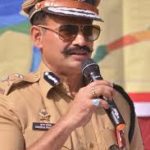 Mr.Krishna Prakash
Advisory Board Member / Speaker
Krishna Prakesh Bahadur (K.P. Bahadur) was an Indian writer from Allahabad, India who authored a large number of books, including many works of history, philosophy and poetry.

Bahadur is the author of over fifty works[2] of religion, philosophy, history, sociology, fiction, humour, and translation, as well as children's books

---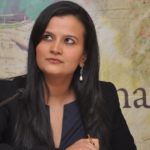 Mrs.Meghna Pant
Advisory Board Member / Speaker
Meghna Pant is an Indian author, journalist and speaker. She has been felicitated with various honours and shortlists for distinguished contribution to literature, gender issues and journalism, and named one of India's best writers by various publications.

Pant has been invited as a speaker for top literary festivals and conferences, including the Jaipur Literature Festival , Young Makers Conclave, #RiseWithTwitter, The Feminist Conference, the Kala Ghoda Literature Festival, the Pune International Literary Festival.

---
Dr.Radhkrishnan Pillai
Advisory Board Member / Speaker
Dr. Radhakrishnan Pillai is a Ph.D from the University of Mumbai, Department of Philosophy. He trains leaders and aspirants from various fields including Corporate, politics, academics, military etc. Dr. Radhakrishnan Pillai, better known as #CorporateChanakya has nearly 20 years of working and business experience with over 200+ articles for various mediums! An amazing author, speaker and Management Guru, Lit-O-Fest is thrilled and proud to have Dr.Radhakrishnan Pillai on Board!
---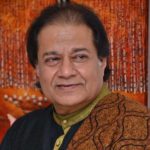 Mr.Anup Jalota
Advisory Board Member / Speaker
Indian singer and musician Anup Jalota is an institution in himself. He is best known for his performances in the Hindu devotional music bhajan and the Urdu form of poetry, ghazal. He is popularly known as the "Bhajan Samraat" and he will be joining the Lit-O-Fest Mumbai team as an Advisory Board Member. He was very involved in previous editions of the festival and we are eager to see what he has in mind for this years edition of the festival. Our Festival Director Smita Glk Parikhconsiders him to be her good luck charm.
---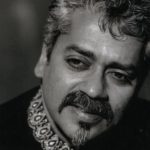 Mr.Hariharan
Advisory Board Member / Speaker
Hariharan is an Indian playback and ghazal singer, whose songs have been featured mainly in Telugu, Tamil, Hindi, Malayalam, Kannada, Marathi and Bhojpuri films. He is an established ghazal singer and one of the pioneers of Indian fusion music.
---